Who Is Jason Loucks?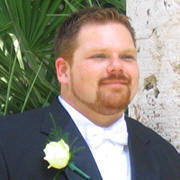 Jason Loucks grew up in a tiny blue collar neighborhood in a small town by the ocean in Lake Worth, Florida. After many frustrating years spent climbing the corporate ladder with both Motorola, and General Nutrition Center, he was fed up with having someone else control his life, money, and time, and set out to master the Real Estate Business.
Following conventional wisdom, he built up a significant portfolio of rental properties, only to find himself in a position all too common for many Real Estate Investors- with a lot of paper assets, and not enough money to even pay the bills, much less make any profits!
Very quickly, he needed to switch gears, and has since Mastered the Art and Science of Retailing properties for Cash NOW through his 7 Day Sale Method, and created the System that has earned the name, "The 7 Day Sale."
Nowadays, Jason shares his System, allowing Seasoned and Novice Real Estate Investors alike to bypass the expensive and time-and-motivation destroying mistakes that he had to work through. At the same time, he still operates his Multi-Million dollar Real Estate business in just a handful of hours each week, while teaching others how to do the same.
Many students of Jason's Students begin making Cash Profits within just days or weeks of learning his System. Their lives are changed forever.
His casual, down to earth personality and style are his trademarks, and people all over the country have been impressed by his clarity, knowledge, and sincere desire to share his success with others.
For more information about Jason Loucks, to learn more about his System, or products, or to have him speak for your group or Seminar, call 561-762-2311.